WHO: Johnathan | Business Owner
AGE: 59
RESULTS: Lost 52lbs in 12 weeks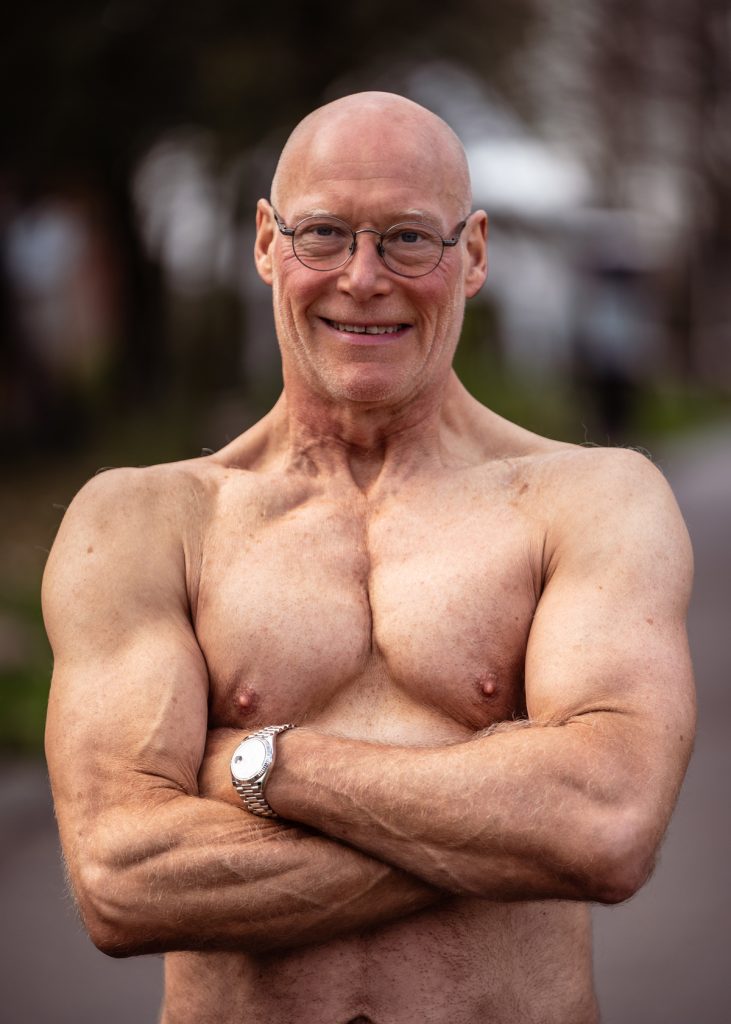 It is often thought that while running a business or growing a successful career, you have to accept fitness and health will be affected. We see it every day with the clientele we work with; they are where they are at the expense of their personal wellbeing.
However, for all of our clients and one in particular this year, this was not a fate that he would accept.
Jonathan Cansdale is a 59 year business owner and after his first of two 12 week programmes this comment said it all: "I'm 59 years old and I feel like I'm 29. I feel fitter than I did 30 years ago."
When we met Jonathan earlier this year he was 240lbs and after being shocked at his latest passport photo, he was driven to get in touch with us online. Initially we had to get his weight and eating habits under control. So we created a nutritional plan and workout programme that fitted his lifestyle, but pushed him, which is what he wanted!
His commitment and attention to the detail within these plans really made our lives as coaches a lot easier, as from experience we knew we could turn Jonathan's life around. The results after the first 12 weeks showed this, as he lost 52lbs! However, this wasn't at the expense of hunger and lack of energy; he felt truly incredible and the compliments came rolling in.
As you can see from the transformation image below, Jonathan's hard work was paying off. So he wanted to keep going and asked if we could then help him sculpt his physique slightly by adding a little more muscle.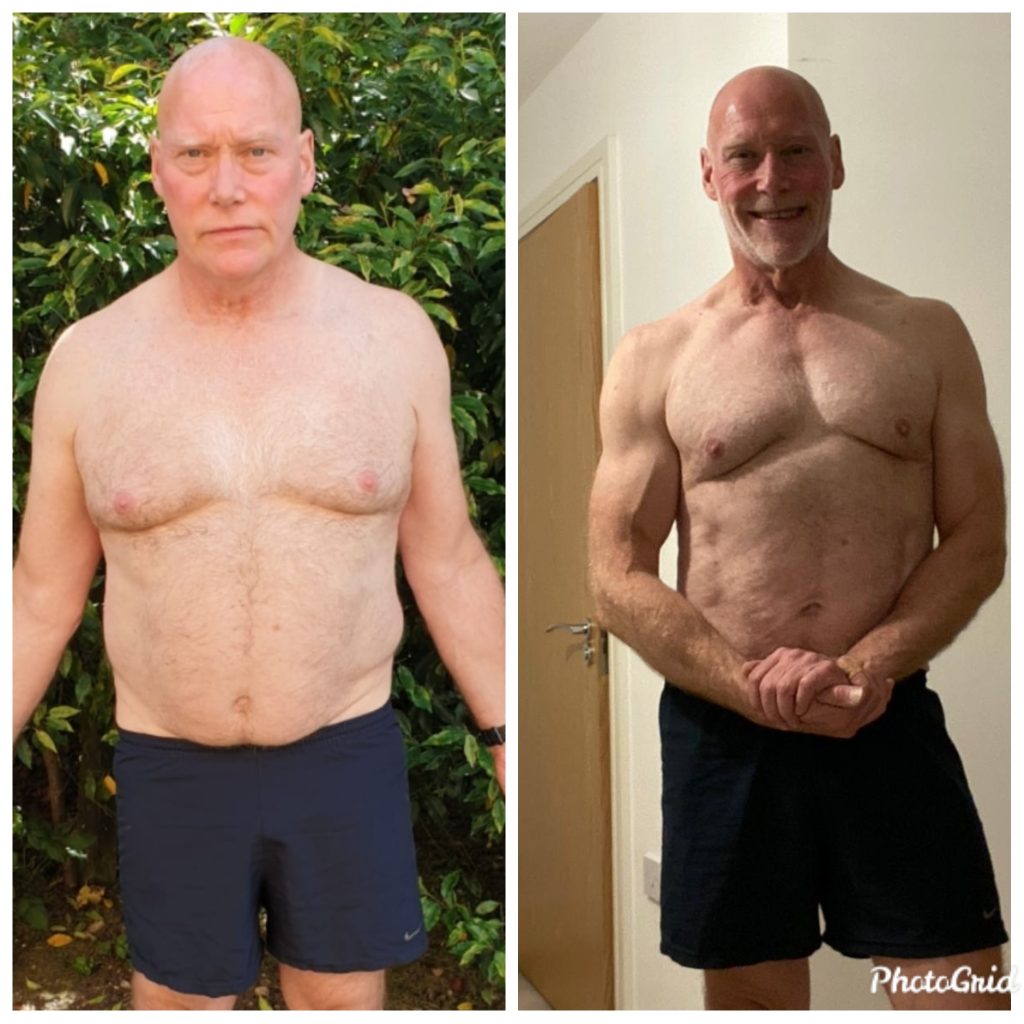 At this stage Jonathan's diet plan was altered and we added a little more strength training to his programme. Once again, Jonathan followed our guidance impeccably and managed to achieve his goal by adding 6lbs of muscle while continuing to lose body fat (5lbs).